Biography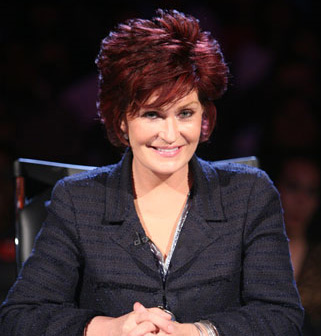 Last summer, Sharon Osbourne wrapped her fifth season on "America's Got Talent," NBC's hit reality competition series, which brings the variety format back to the forefront of American culture. In the Fall of 2010, Sharon became one of six women to host the new CBS series "The Talk", a day time talk show that serves as a forum for honest discussion about news, motherhood, issues facing women and their personal lives. Though, Sharon is not only an acclaimed TV personality. She has been immensely successful as a manager, mother, author, producer and philanthropist.
Sharon also starred in Season 3 of NBC's "The Celebrity Apprentice." Sharon and other business-savvy celebrity contestants worked towards a greater goal as they raised over $1 million for various charities throughout the season. Sharon was on team "Tenacity" alongside Cyndi Lauper, Summer Sanders, Holly Robinson Peete, Maria Kanellis, Selita Banks, and Carol Leifer. The season finale of "The Celebrity Apprentice" aired on May 23rd, 2010.
Her accomplished career in the music industry has spanned over 30 years. Sharon has managed numerous successful artists' careers, such as Black Sabbath, Ozzy Osbourne, Electric Light Orchestra, Smashing Pumpkins, Motorhead and Slade. In 1996, Sharon created and produced the biggest and most successful hard rock touring festival in America: Ozzfest. Ozzfest went on to become a prime rock occasion and recently celebrated its 13th year.
Sharon is also credited with creating and producing the first reality celebrity TV show, "The Osbournes", which had an illustrious run on MTV, earning MTV the highest ratings for any of their programs since its conception. In 2002, "The Osbournes" won a Primetime Emmy for Best Reality Show.
Sharon's additional television credits include guest starring on "Will & Grace," NBC's "Days of our Lives" and "Punk'd," among many other American series. In 2007, she wrapped her 4th season with X Factor in the UK.
Osbourne's latest book, "Revenge," about the competitive relationship between two sisters recently debuted at number seven on the UK charts. She's also the author of her autobiography, "Sharon Osbourne Extreme: My Autobiography." which has sold over 2 million copies in Europe and is the Best Selling Female Autobiography to date.
Lastly, haven beaten colon cancer, she started the Sharon Osbourne Colon Cancer Foundation in association with Cedars Sinai Medical Center. The Foundation's mission is to provide free screenings, support and healthcare to those who can't afford it and are afflicted with the disease.